As per a Bombay High Court order Civil PIL – 173/2010 , the roads are not meant for festivals or prayers but for transportation and pedestrians. However, the Government of Maharashtra has given instructions to all municipal corporations to take stern steps for not allowing only Hindu festivals such as Dahihandi, Ganesh festival etc. to be celebrated on roads to prevent noise pollution.
Imposing restrictions on Holy festivals and religious festivals without any rationale amounts to taking away happiness from the life of people. The Court has given these directives not only for the Hindu festivals but for others too; but unfortunately the Government of Maharashtra has taken a unilateral decision to implement the order only in respect of Hindu festivals. It is not a fundamental right to offer prayers on the roads. Hence, if the administration takes action, the people cannot object to it from the perspective of fundamental religious rights. This has been made amply clear by the Supreme Court.
Despite this, Muslim citizens openly offer namaz in public places by taking over entire roads, railway platforms etc. without bothering about the convenience of the people. When namaz creates various serious issues such as obstruction to vehicular traffic, noise pollution etc., the administration never takes action against Muslims. Also there have been instances of communal tension due to such namaz (For one such example, click here). If it is said that in this country the law is the same for all citizens; then why legal action is not taken against Muslims ?
Since the Court order is ignored, an agitation is going to be organised by 'National Hindu Movement' at various places in India, to demand a ban on offering namaz at public places such as roads, railway platforms, Government offices etc.
---
---
Few points regarding this issue
1. In its order the Court has made it clear that the roads should be free for all the citizens in any city and it is their fundamental right. Despite this, every Friday, on Eid and other public religious festivals of Muslims, obstacles are created on the roads. This is being done under the very nose of the Police, who turn a blind eye to all this.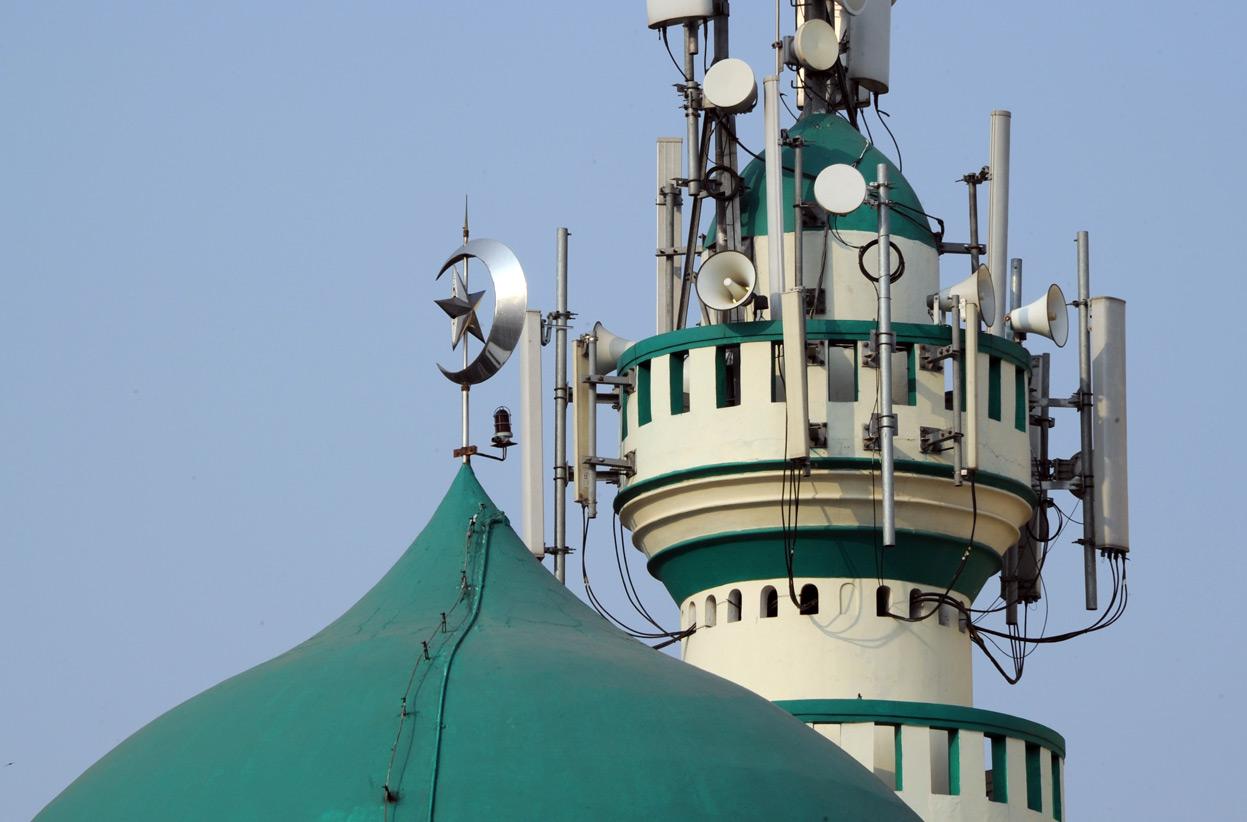 2. On 'Eid-e-Milad', the noise pollution level was 120 decibels. Despite this, the Police administration has not taken any action even once.
3. Every citizen of Bharat has religious freedom. This does not mean that it should cause inconvenience to the followers of other religions. The Hindus have to compulsorily listen to the public namaz. This is a threat to the religious freedom of the followers of other religions.
4. When all religions are expected to get equal justice in the system of governance based on 'secularism', this is being brazenly flouted in respect of the Hindus.
5. Today, the Hindus are second class citizens in Bharat, and they have to celebrate their festivals and pilgrimages like slaves. Heavy restrictions are placed on them. On the contrary, when the followers of other religions openly and brazenly break the law, no legal action is taken against them.
6. The Supreme Court has ordered that to reduce noise pollution, no loudspeakers should be operated from 10 p.m. to 6 a.m. However, this order is not implemented in respect of the morning call for prayers on mosques on loudspeakers. Despite a nationwide agitation on this issue, the administration has failed to take any action.
7. The Government has turned a blind eye to the namaz being offered on the roads by Muslims, and has claimed that citizens are inconvenienced only during the public festivals of Hindus. Therefore, it has placed heavy restrictions on the festival committees of Hindus.
We, therefore, demand that since the Court order is being ignored completely, namaz should be banned in public places such as the roads, railway platforms, Government offices etc.
---
---