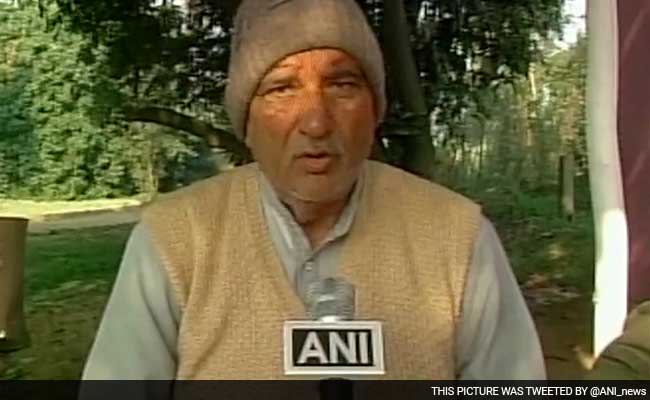 LUCKNOW : Chief Minister Akhilesh Yadav on Friday sacked an advisor to the Entertainment Tax department, Ompal Nehra, two days after he suggested that Muslims should come forward and offer kar seva to help build a temple in Ayodhya and Mathura to resolve the long-standing dispute.
Nehra, who enjoyed the rank of a minister, was appointed to the post of advisor only two months back. The 68-year old leader, who hails from Bijnore, has worked closely with SP chief Mulayam Singh. Nehra said that the decision was abrupt and nobody from the party had spoken to him about it.
Speaking at a program organised to mark Chaudhary Charan Singh's birthday on December 23, Nehra had said "where else should a Ram temple be built if not at Ayodhya? Muslims should come forward and help in building the Ram temple at Ayodhya and also a Krishna temple at Mathura. They should give up their claim to the mosques at these sites. Muslims should offer kar seva to build the temples, so that the long standing dispute comes to an end."
The SP leadership took a stern view of Nehra's remarks, in this backdrop, and ordered his sacking. State BJP chief Laxmikant Bajpai was quick to latch on the Nehra's statement and said that he had voiced the sentiments of people and was a true kar sewak.
Nehra's remarks came in the backdrop of the VHP bringing in a fresh bath of stones to Ayodhya for the stated purpose of building a temple at the disputed site.
Source : The Economic Times